UFC 221: What's next for Mark Hunt?
Well, Ninjas....I'm kinda bummed. Last night's UFC 221 Co Main event just didn't go the way I wanted. If your'e a Mark Hunt fan, you know exactly what I'm talking about. First of all, Hats off to Hunt's opponent, Curtis 'Razor' Blaydes. His team had the perfect game plan to win the fight.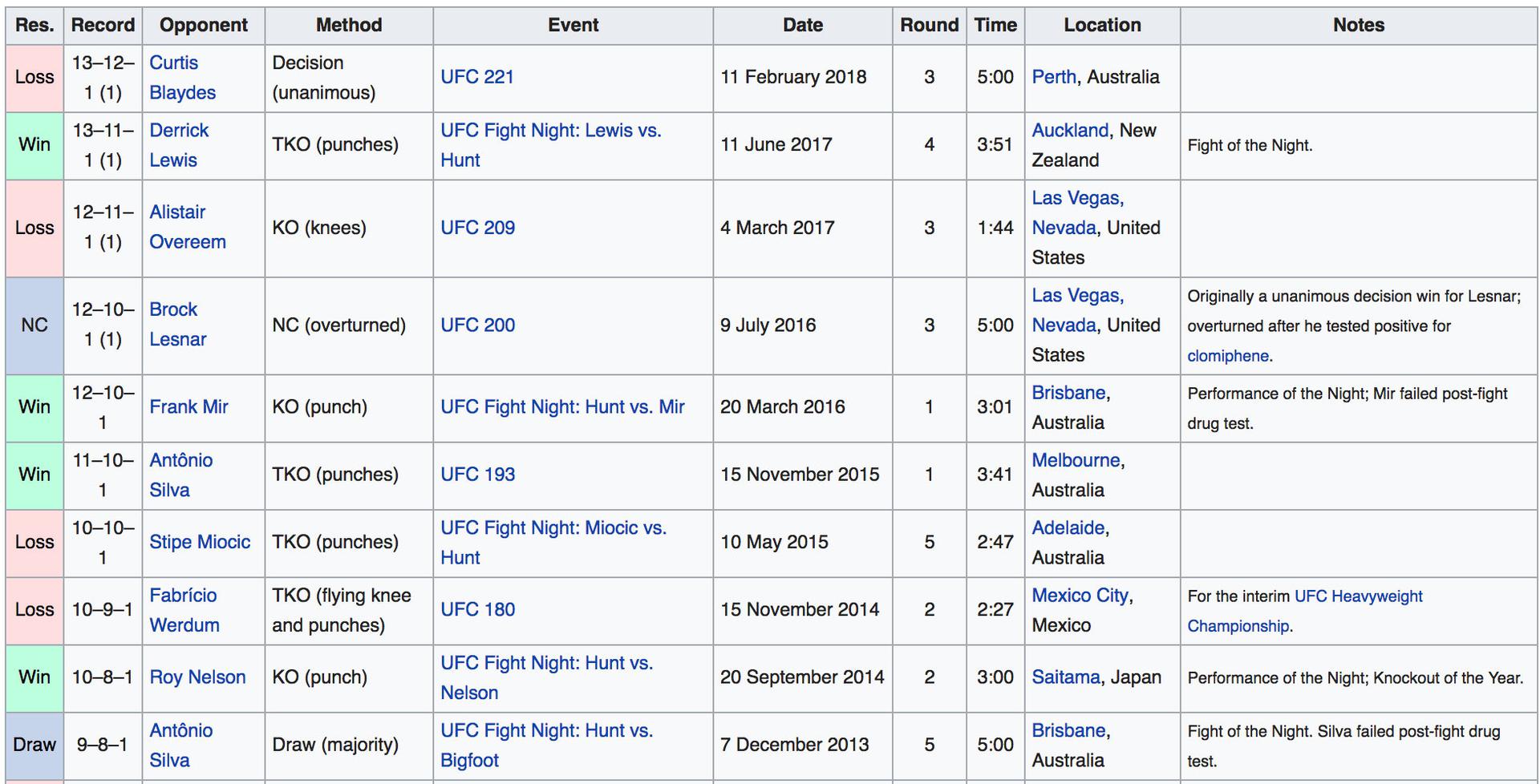 Newsflash.....Stay the HELL away from Mark's right hand...come to think of it, even safer to utilize your 8 inch reach advantage to stay out of range entirely, until it's time to go for a takedown.
Except for a scare midway through round 1, when Hunt did indeed land a couple of those hammers, Blaydes followed the plan to a T, scoring TEN takedowns along with vicious ground and pound, en route to earning the decision victory. Looking at the physical attributes on paper, most people might have automatically counted The Super Samoan out...Blaydes is 17 years younger, 6 inches taller, and the aforementioned 8 inch reach advantage....and yet....no true fan ever counts Mark Hunt out. The New Zealander was greeted like royalty by the Australian crowd.
We know he is largely one dimensional. We KNOW he always comes forward with that clubbing right hand. We also know that he is certainly willing to stand in front of you and trade strikes until he lands that sucker, but, damn, Mark....any fighter worth his trunks knows what a bad idea that is....hence, the game plan we saw executed last night. In spite of his lack of ground game and fading cardio, we STILL held our breaths every time Hunt managed to struggle to his feet, but it was to no avail. Sadly, The legend came up short in UFC 221. So, in spite of the odds and years being stacked against him, all of Marks' fans still believed.....as a matter of fact,this one still does. Don't give up 'til your'e damned good and ready, Hunt. We are still rooting for ya....
Later,
ML